Whether you live in an urban setting or a country house, an interior scheme that brings nature indoors is the timeless trend we need in 2023. Nature, after all, relaxes us, so exposing ourselves to it as much as possible will help, in a small way at least, with the challenges of the coming year.
Little Greene's latest inspiration, Forest, aims to do just that, infused with leafy, botanical prints that call to mind the English countryside, and a serene palette anchored around green.
'Green is the go-to colour for interiors, neither too cool, nor too warm,' explains Ruth Mottershead, Creative Director of Little Greene. 'This versatile shade, which is well suited to both period and contemporary spaces, not only endures, but in recent times has seen a resurgence as we seek to reconnect with nature.'
'With 'Forest', we wanted to provide inspiration and ideas, for embracing these green shades in every room,' Ruth adds. 'No matter where or which style of property, there is a way to incorporate this rich and varied woodland palette of colours and papers, changing the atmosphere of any room to create tranquil, positive spaces that make us feel nurtured, harnessing the calming effects of nature indoors.'
Here, we take a look at some of the latest inspiration from Little Greene using forest-inspired prints and colours from their paint and wallpaper collections, as a way to bring nature-evoking decor into the home in a design-forward way.
The mural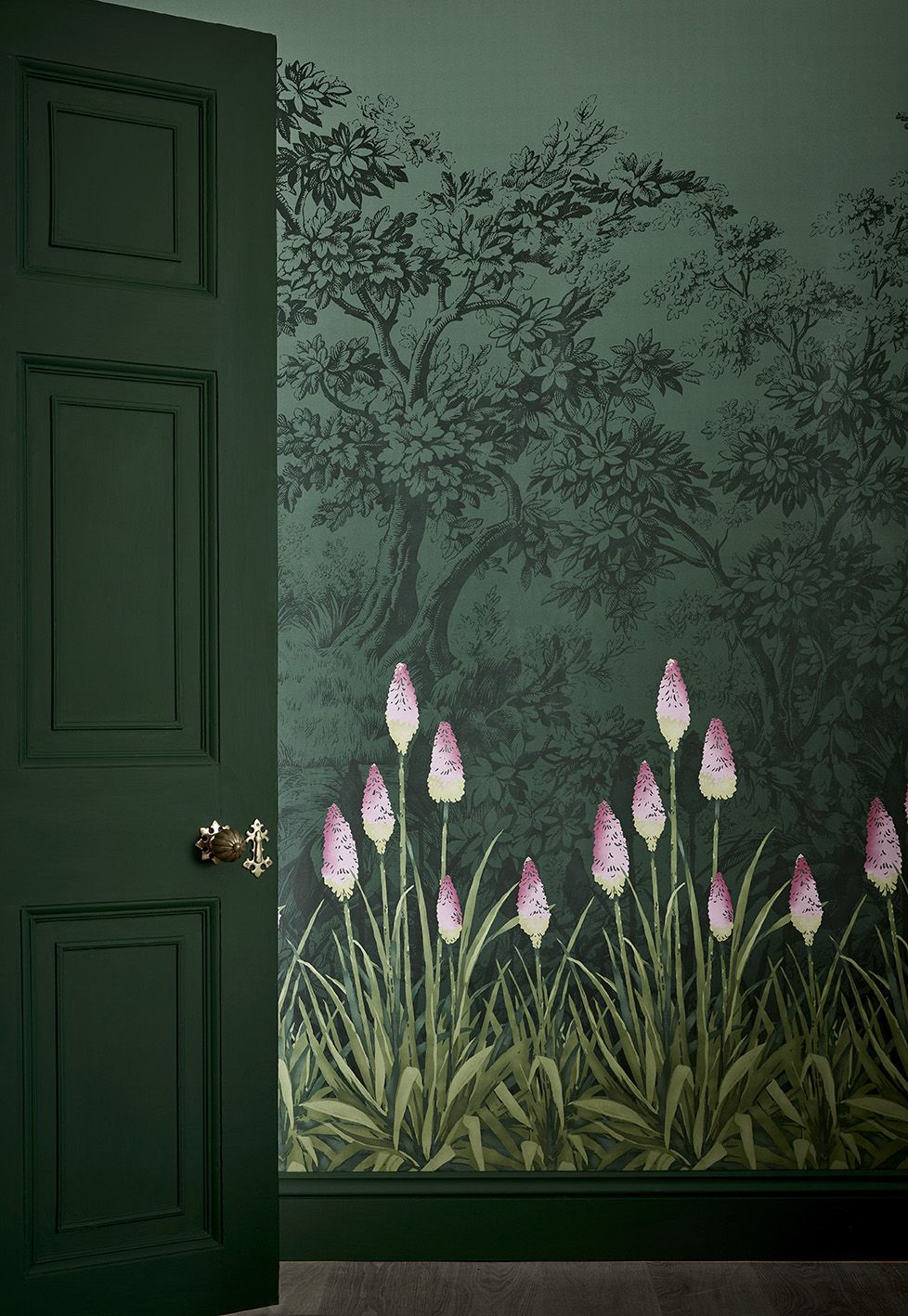 A mural is the ideal way to add a sense of space, drama and depth to a room, it can create the magical sensation of walking through a woodland.
The Forest inspiration illustrates how dense foliage-based patterns, rich deep woodland hues and earthy natural tones can enliven any space. Unveiled for the first time is a new green colourway of the popular Upper Brook Street wallpaper, called Night Garden. This striking large-scale mural features richly coloured kniphofia flowers (known as torch lilies or red hot pokers) set against a verdant green forest.
The unexpected palette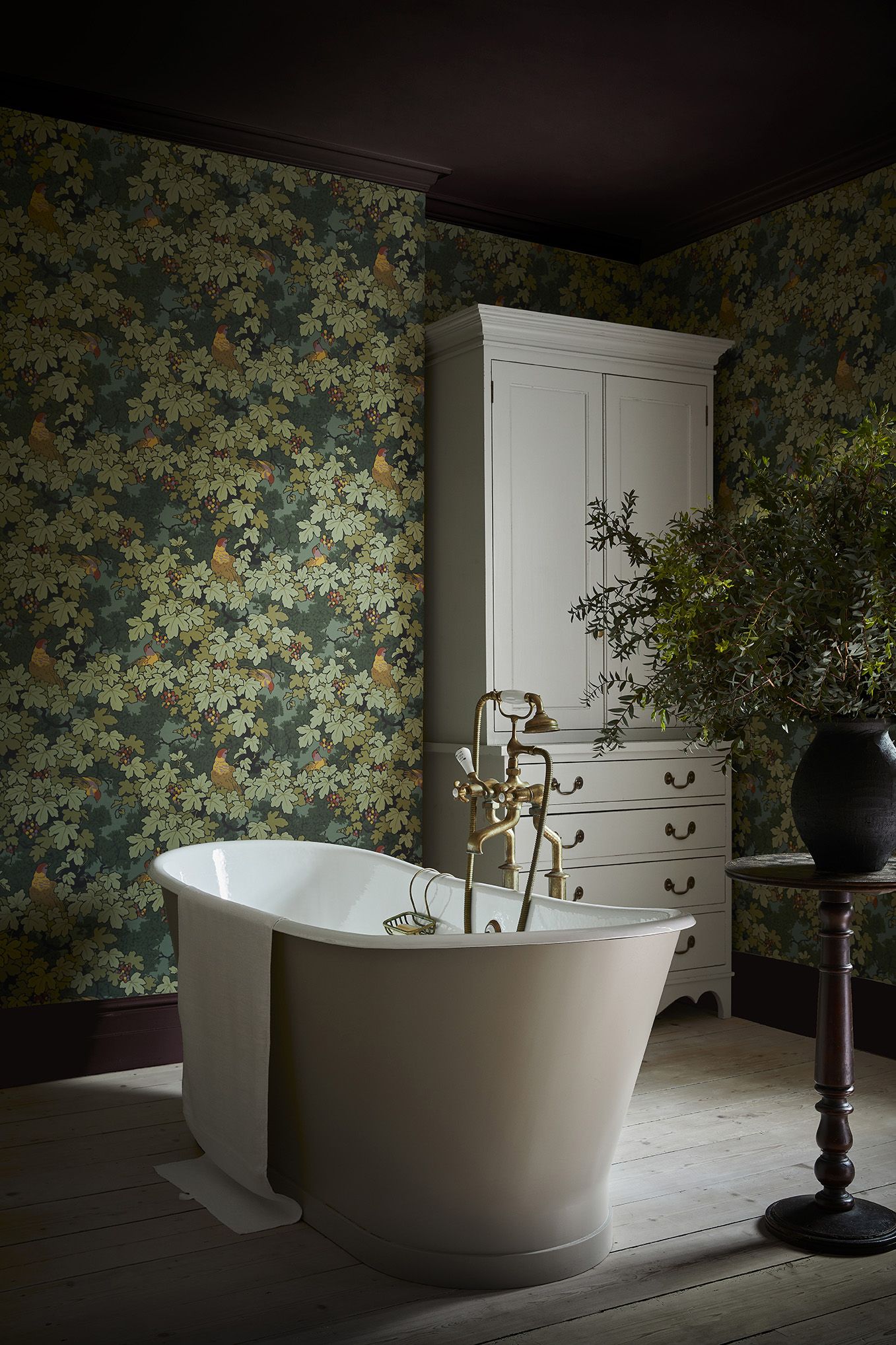 Green is the obvious base for any space you're looking to connect to nature, but for a new take on this idea, consider mixing with more autumnal natural shades. For a fresh and contemporary look, intense greens like Jewel Beetle, Citrine and Obsidian Green work well matched with deep woodland hues, try Purple Brown, Pompeian Ash or Mambo. The most unexpected addition to this colour palette? A rich burgundy, such as Baked Cherry, is the ideal complement to green.
The calming space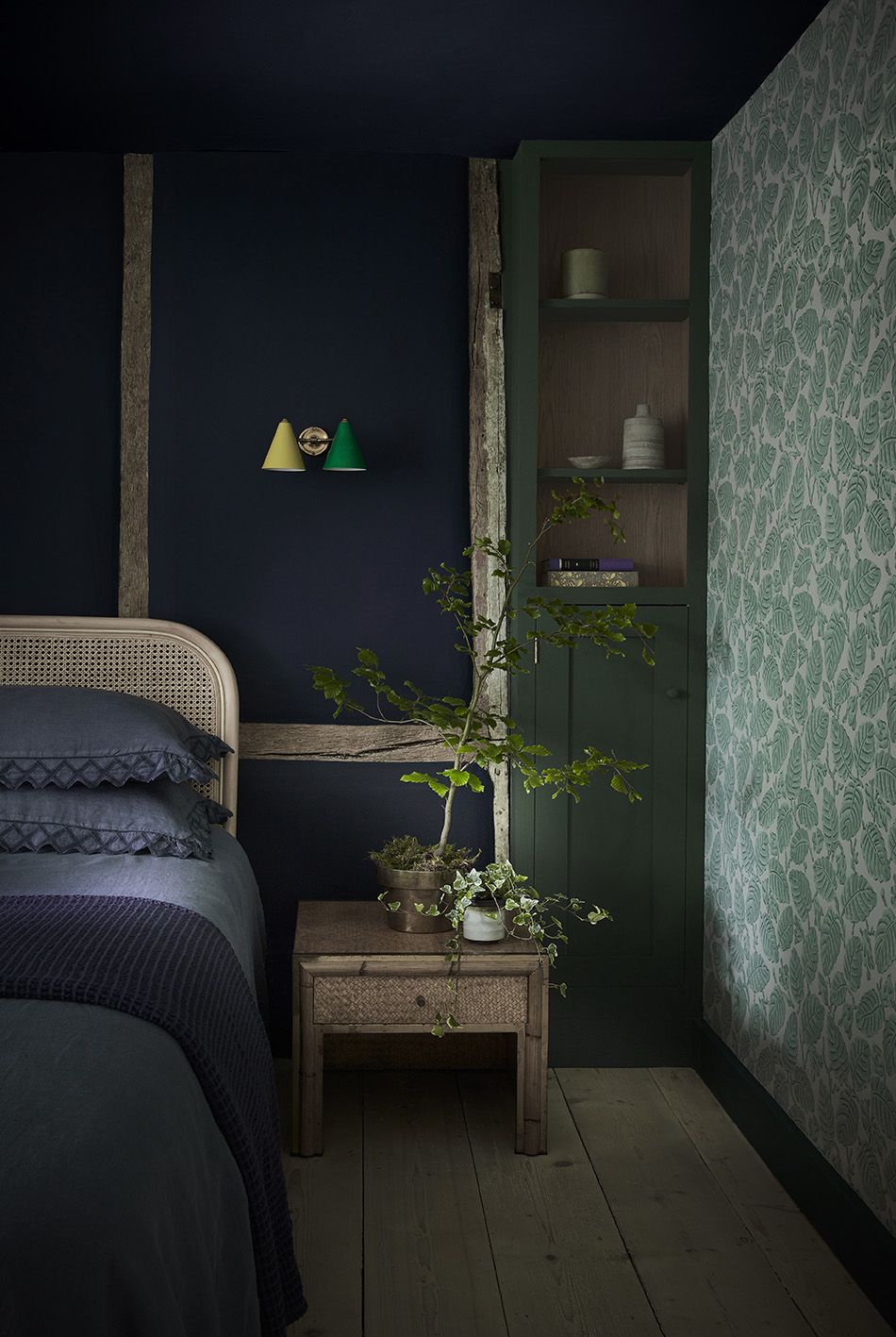 As well as these rich, impactful colour stories, other nature-inspired wallpapers, such as Vine, Fern, Richmond Green, Broadwick Street and Stag Toile, come in a variety of serene colourways and are a cinch to combine with Little Greene's extensive paint colour palette. 'Our Forest collection shows how to team leaf prints and woodland-inspired wallpapers with the Little Greene palette to create schemes that aim to bring the freshness of the beautiful outdoors into your home, offering a change of visual scenery, an oasis of green to soothe and calm the mind,' Ruth explains.
This bedroom is a mix of Little Greene's Beech Nut wallpaper in Rubine with soothing, yet dramatic Dock Blue and Three Farm Green rounding out the scheme.