There's nothing like lavish table setting and the fun that comes with choosing every detail, from the glassware to the napkin holders. But there's one area we look at all too often – the necessary cleaning and tidying, and refurbishing of furniture and textiles, to really get everything ready for guest use.
That's where it's worth looking at how a Kärcher wet and dry vacuum cleaner can help. These smart machines are designed to take on tasks that are too arduous for your indoor vacuum – whether that's in the home, or especially outdoors, where the weather and the elements take their toll.
With the Kärcher WD range, you can even bring back the WOW when clearing sheds, garages, paths and patios. All important to get the most out of your outdoor space.
And when it comes to adding sparkle to an outdoor setting, having a helper like the Kärcher WD can make all the difference. Try some of these alfresco dining ideas—and don't skip the cleanup before and after!
A new leaf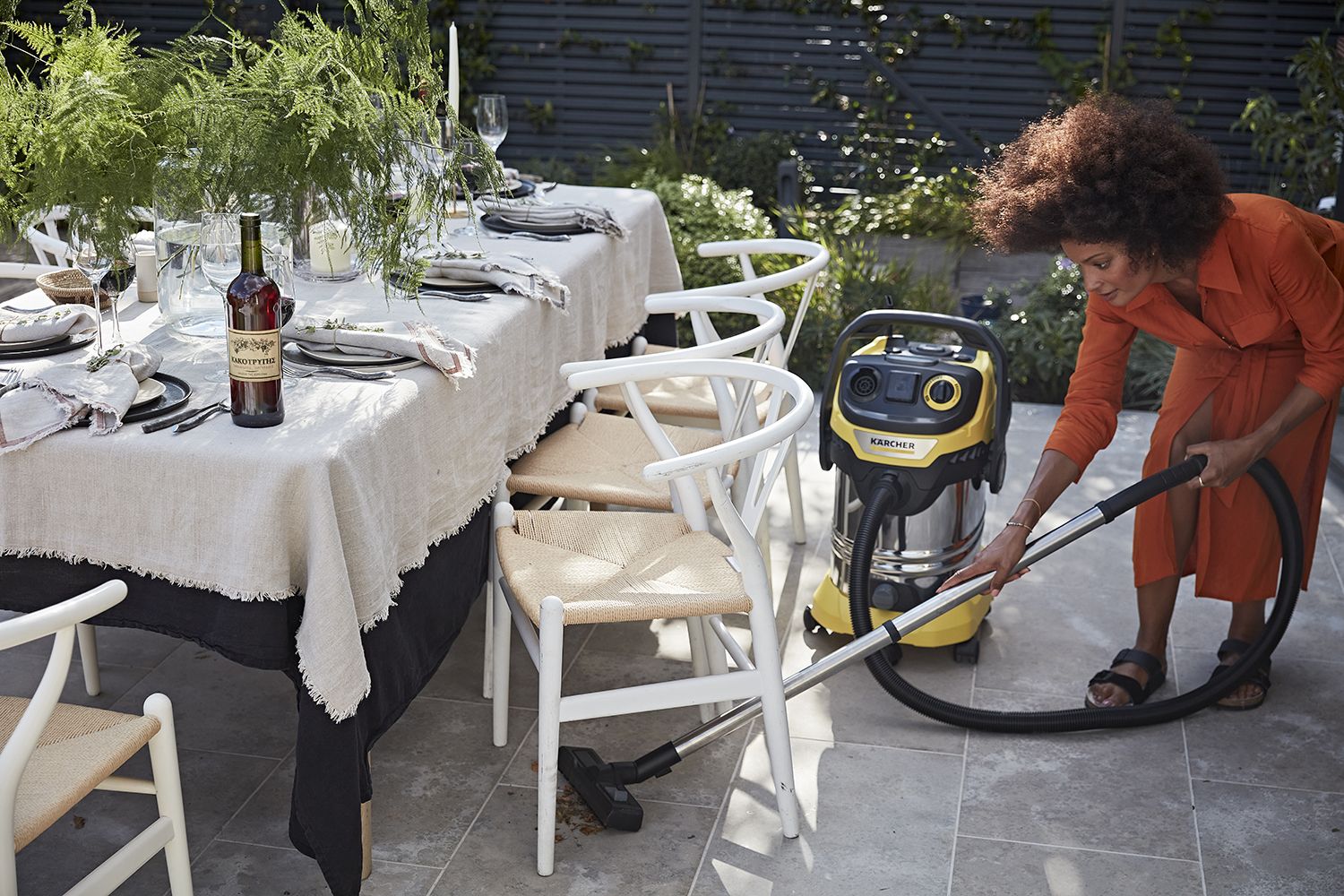 When planning your seating arrangement, first look around for any problem areas.
Any chic outdoor table setting starts with clearing the clutter from your existing space and getting on top of leaves – which seem to end up everywhere! Get into all corners and awkward spaces, including pots and vases. The attachments of the Kärcher WD are perfect for this.
It is important to consider the whole environment. For example, unkempt borders with loose soil or grass clippings are easy to vacuum – as well as any paths where gravel has entered your lawn.
Let your furniture shine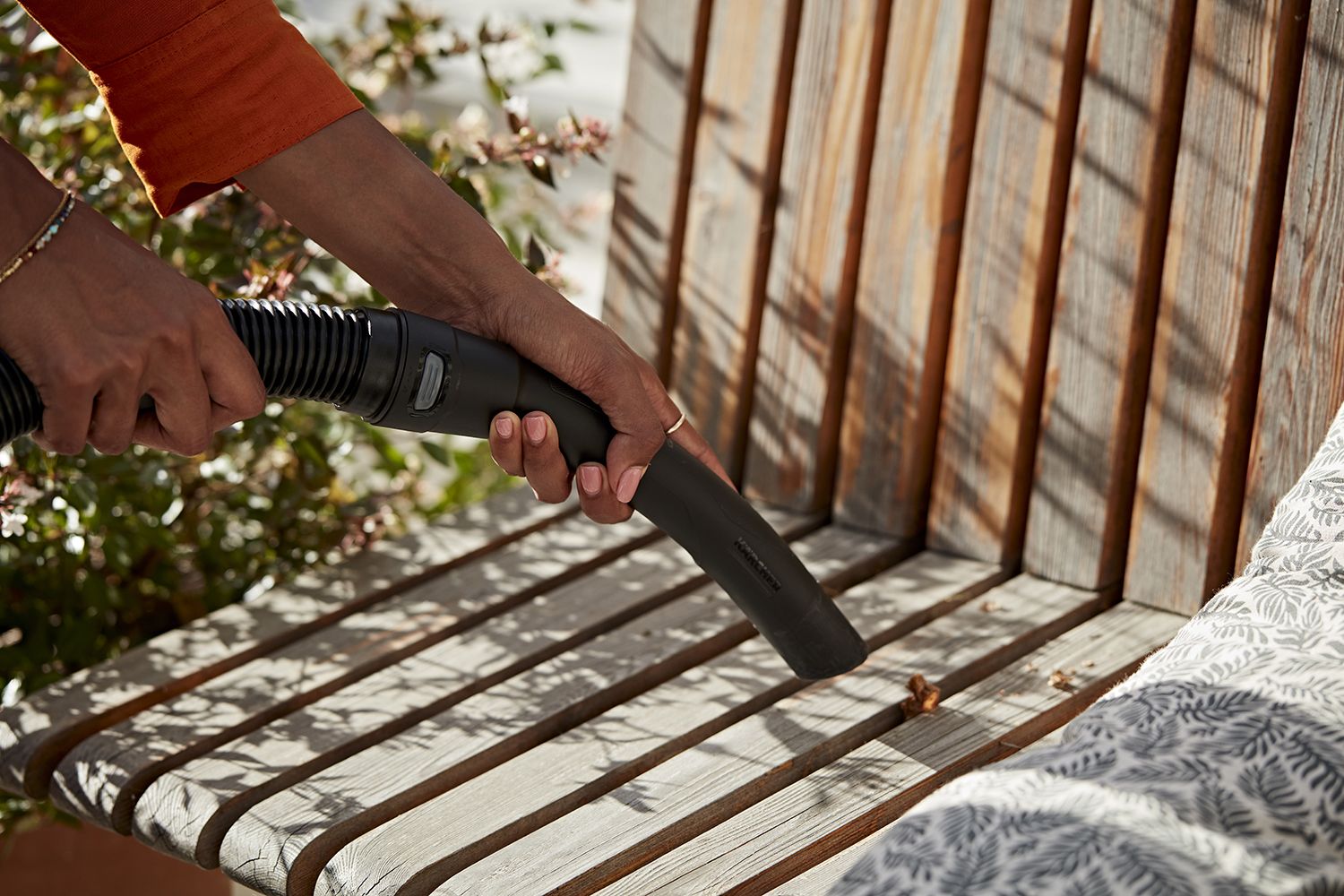 Existing furniture made of wood, metal, glass and other finishes can all benefit from a cleaning. And often it is more economical – and kinder to the environment – ​​to service parts over time rather than replace them.
When cleaning furniture, it's important to be able to get into all those little nooks and crannies. An advantage of the Kärcher WD is that it has a flexible suction hose attachment, so you can reach all those difficult places and really remove dust and dirt.
Plus, you can seamlessly switch from suction to blowing, available on select models, so dirt or dust doesn't go untouched!
A layered look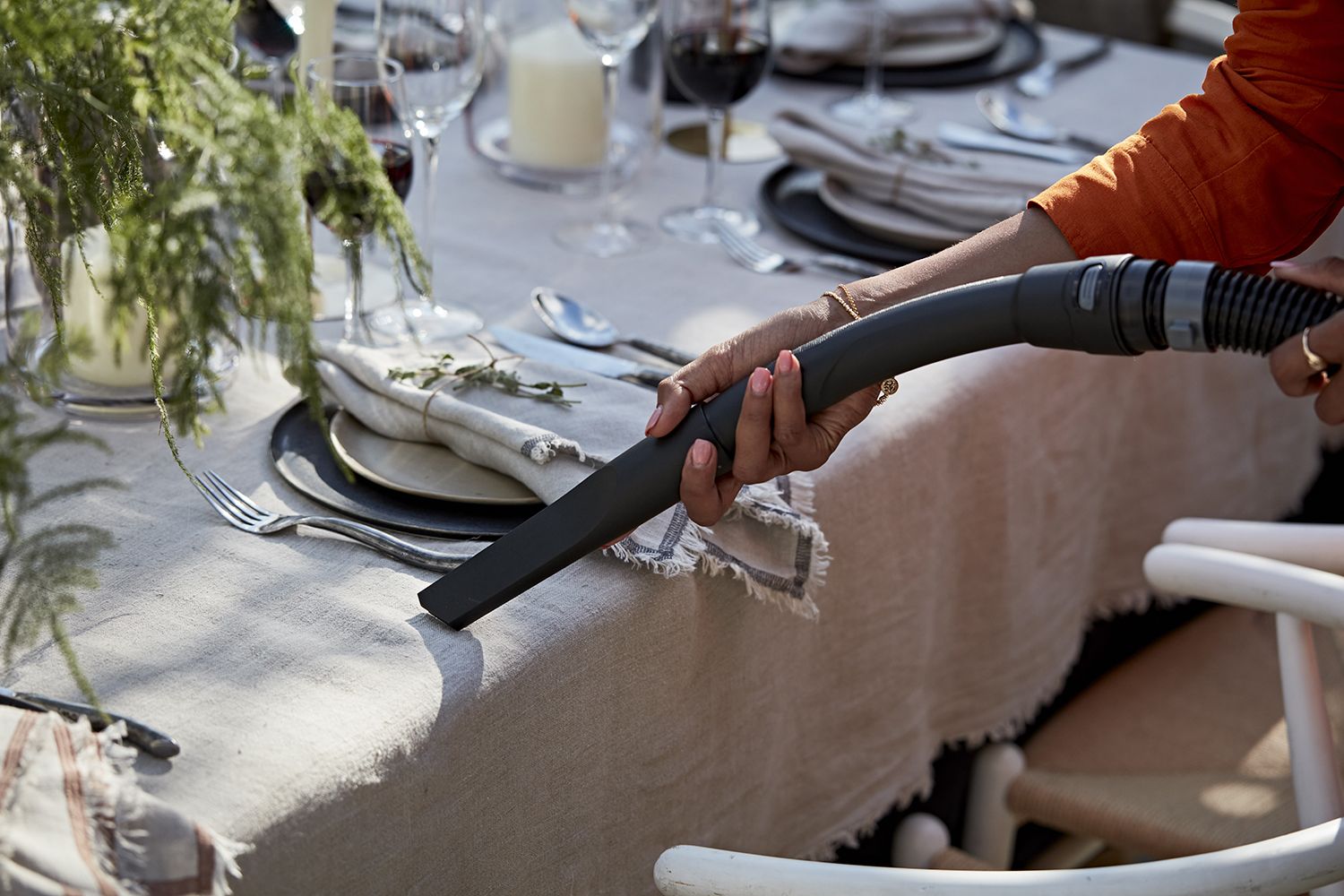 After you've thoroughly cleaned your surfaces, surroundings and furniture, it's time to think about how you can brighten up the space and make it look even better!
First, cover textiles such as quilted seat cushions, a tablecloth or a table runner, as well as cloth napkins. This will add texture and visual appeal to your outdoor table setting.
Then place a crafted selection of your favorite crockery and glassware on the individual place settings on top of the table. And as a finishing touch, style with a vase of fresh cut flowers or whatever in your garden – along with some candles for extra height and twinkling tea lights for an atmospheric effect.
Finally, for more thoughtful lighting, you can use indoor lighting or fixed outdoor wall lamps. Remember that some lighting can be for more practical reasons, such as walkway lighting and security lighting, or you can add portable table lamps and garland lighting for an intimate feel.
Whatever you choose, it is sure to create a lovely atmosphere where you can enjoy entertainment well into the night.