Patios can be a real asset, not to mention where you spend most of your time on warmer evenings. However, they can only be enjoyed if they are properly maintained.
With this in mind, we're here to share some of the key factors to think about to tidy up your outdoor space and bring back that WOW factor to impress anyone who drops by for a drink.
Clean up beds, edges and paths
First, take a look around your entire outdoor space and note any bottlenecks and hard-to-reach areas. Leave no stone unturned, literally!
The key to an impressive space is attention to detail – and that's where the Kärcher wet and dry vacuum cleaner really comes into its own.
Put it to work on patios or paved areas, using the long hose and attachments to get into tight grooves and crevices – wherever dirt stubbornly refuses to give way. And also turn your attention to beds, borders and paths. Your Kärcher WD will be great for vacuuming up stray gravel and soil from knocked over plant pots, as well as general rubbish.
Cleaning up this kind of mess outside is usually too hard for your indoor vacuum cleaner, so you can rely on the Kärcher WD for a spotless space.
Clean outdoor furniture and add tactile accents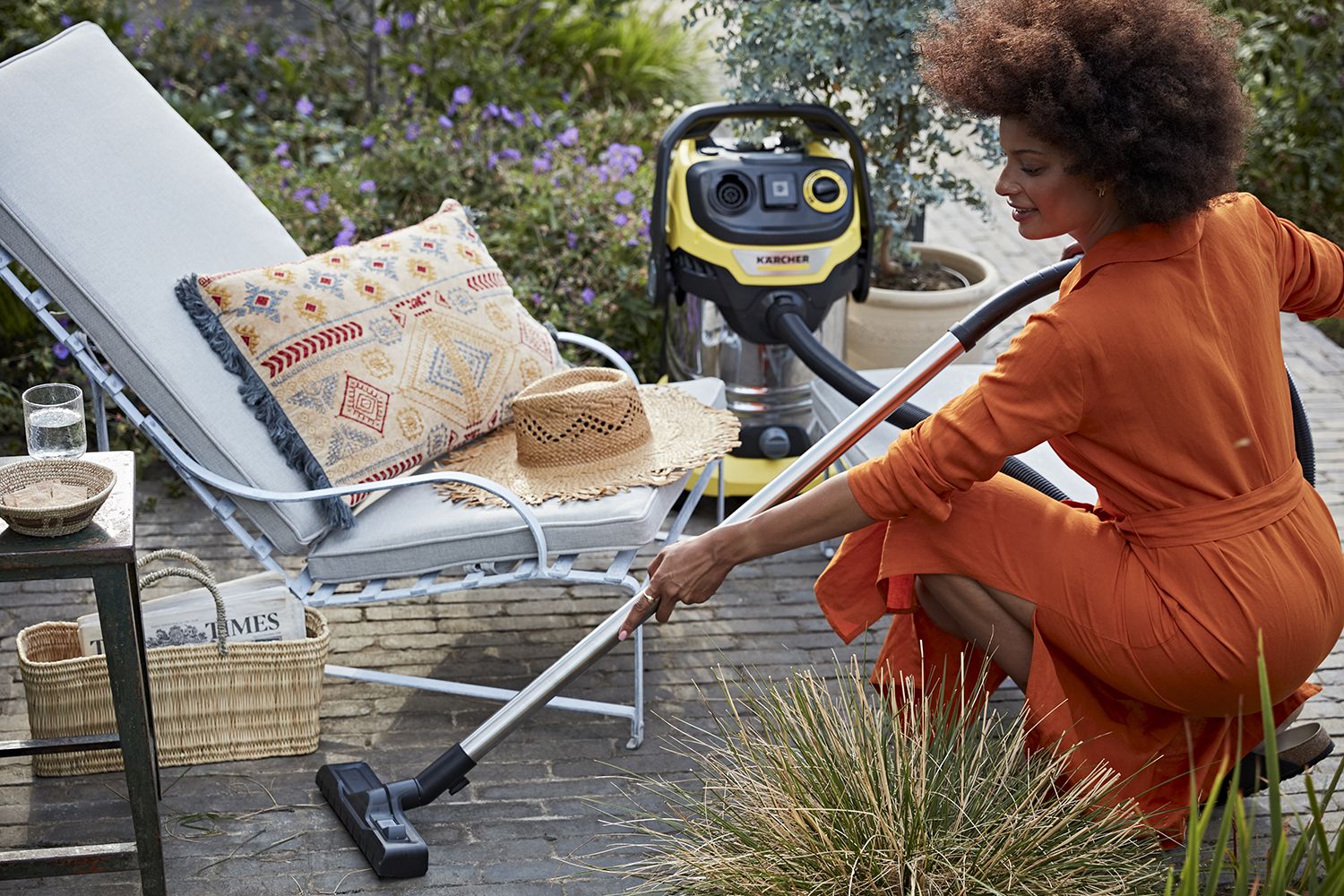 One of the most effective ways to brighten up an outdoor space and make it more homely is to clean all outdoor furniture, appliances and decorative elements. This can be anything from seating furniture to sculptures or table tennis sets.
Then add tactile style elements, such as pillows and rugs — items that people generally associate more with indoor comfort.
Part of your overhaul is thinking about how to use the space seasonally, so it's very important to make sure that when the sun is out, you can get the space ready quickly.
And when it comes to stashing gear for the winter, thank the Kärcher WD for tidying it up so they can pop up again next year.
How to use lighting to enhance a space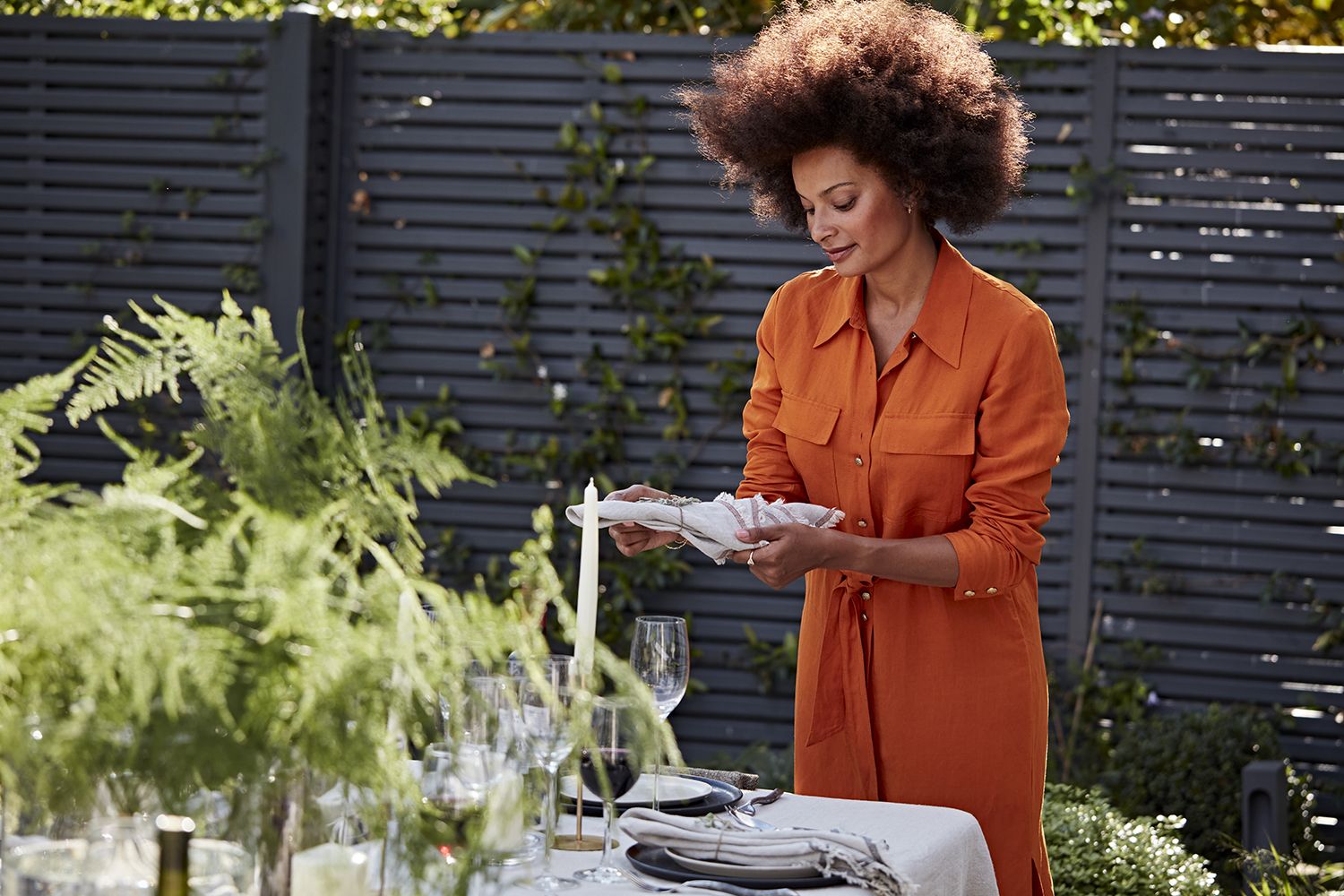 Lighting can instantly brighten up a garden and turn it into a usable space, even when the sun goes down.
To make your entertaining setup really inviting, we first recommend installing a practical outdoor lighting system, one suitable for seeing paths, and lighting a table setup.
Alternatively, mood lighting can be achieved with portable lanterns and twinkling tea lights. Fragrant candles also make evening drinks feel extra special – opt for candles with botanical notes to enhance your surroundings.
Powerful cleaning every time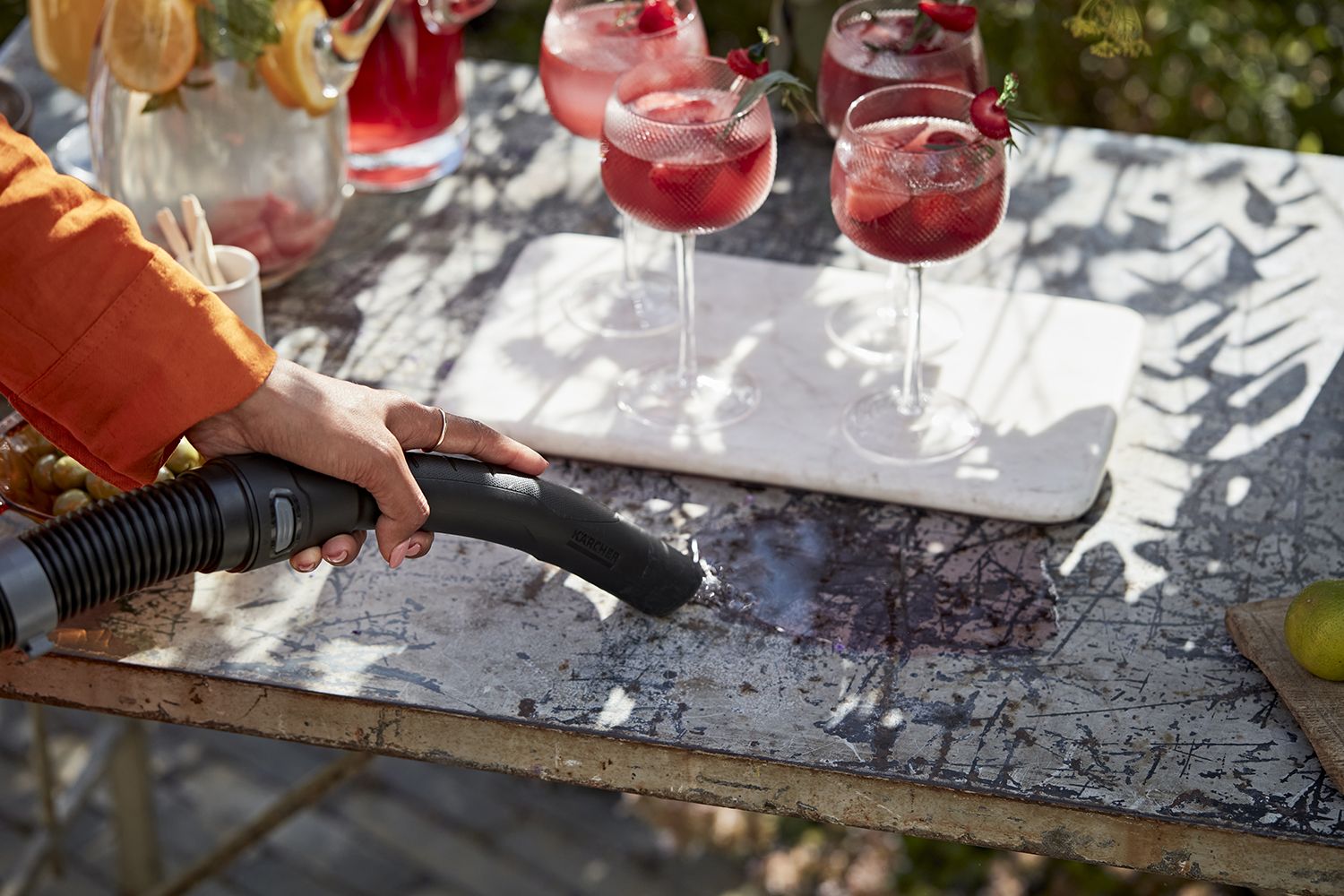 With its energy-efficient motor and powerful suction power, the Kärcher wet and dry vacuum cleaner is available in different sizes for every household.
And thanks to its ability to work seamlessly between wet and dry surfaces, the Kärcher WD will pick up everything from damp ground debris to wet leaves and accidental spills.
Even with models such as the WD 5, contact with the dirt is not necessary – thanks to the innovative touch-free filter system.
So whether it's tinkering with the garden, tackling the car or do-it-yourself clutter, the Kärcher wet and dry vacuum cleaner is your perfect helper for a pristine life this season and beyond.