The perfect space needs the perfect cleaning routine – but when it comes to the tough jobs, your indoor vac will probably fall short. On the other hand, a wet and dry vacuum from the Kärcher WD range makes dealing with tough outdoor mess, spills and leaks seem almost effortless. 
And that means creating a great first impression for your guests when they step out onto a pristine patio or walk along perfect pathways. 
Patios in particular can be a real asset, but only when they're kept looking smart and well maintained. With this in mind, we're here to share some of the key factors to think about in order to tidy up an outdoor space and bring back the WOW – leaving an incredible first impression. 
Clearing the decks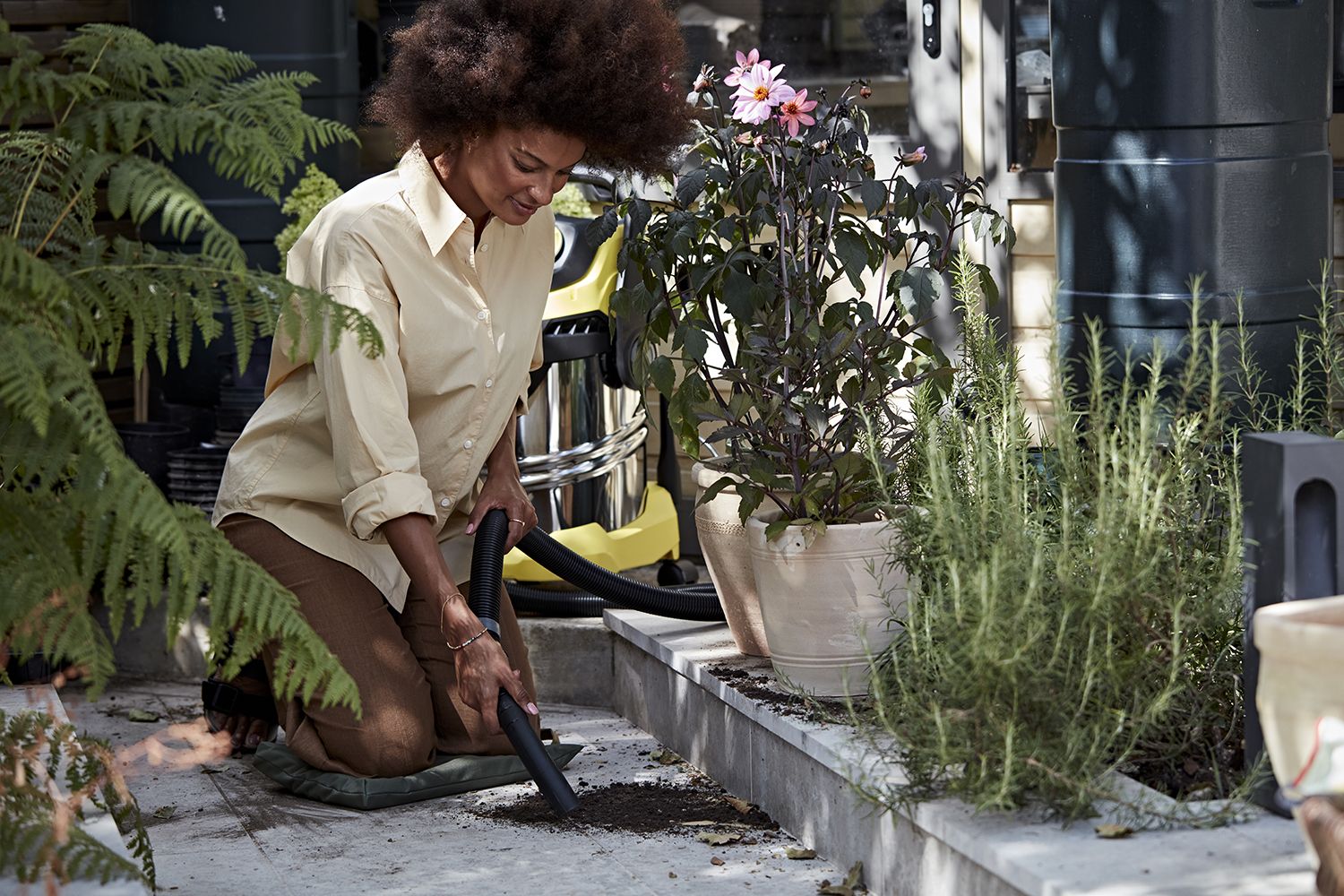 It's easy to get carried away with the styling and finishing touches that are often associated with making a patio look so appealing. But before you start thinking about this it's vital you begin with a space that is as decluttered as it can be. Get the foundations looking right, and the rest will all fall into place nicely. 
And the same goes for your cleaning priorities. Paying attention to the foundation surfaces of the space, from flower borders to adjoining backdrop walls, will all help achieve an overall pristine look. 
A Kärcher Wet & Dry vacuum cleaner can assist you in creating a smart base to work from. Powerful suction – and on some models a blower function – mean you can banish unwanted leaves, debris and dirt from surfaces and tight corners effortlessly. Don't forget to vacuum in between paving slabs and stones, and pick up loose soil and gravel from around flower borders and pathways. 
When cleaning a water feature or paddling pool, it's easy to switch between dry and wet pick-up too. Indeed the Kärcher WD tackles large volumes of water with ease, so all you have to do is empty into a drain. 
Revive outdoor furniture and textiles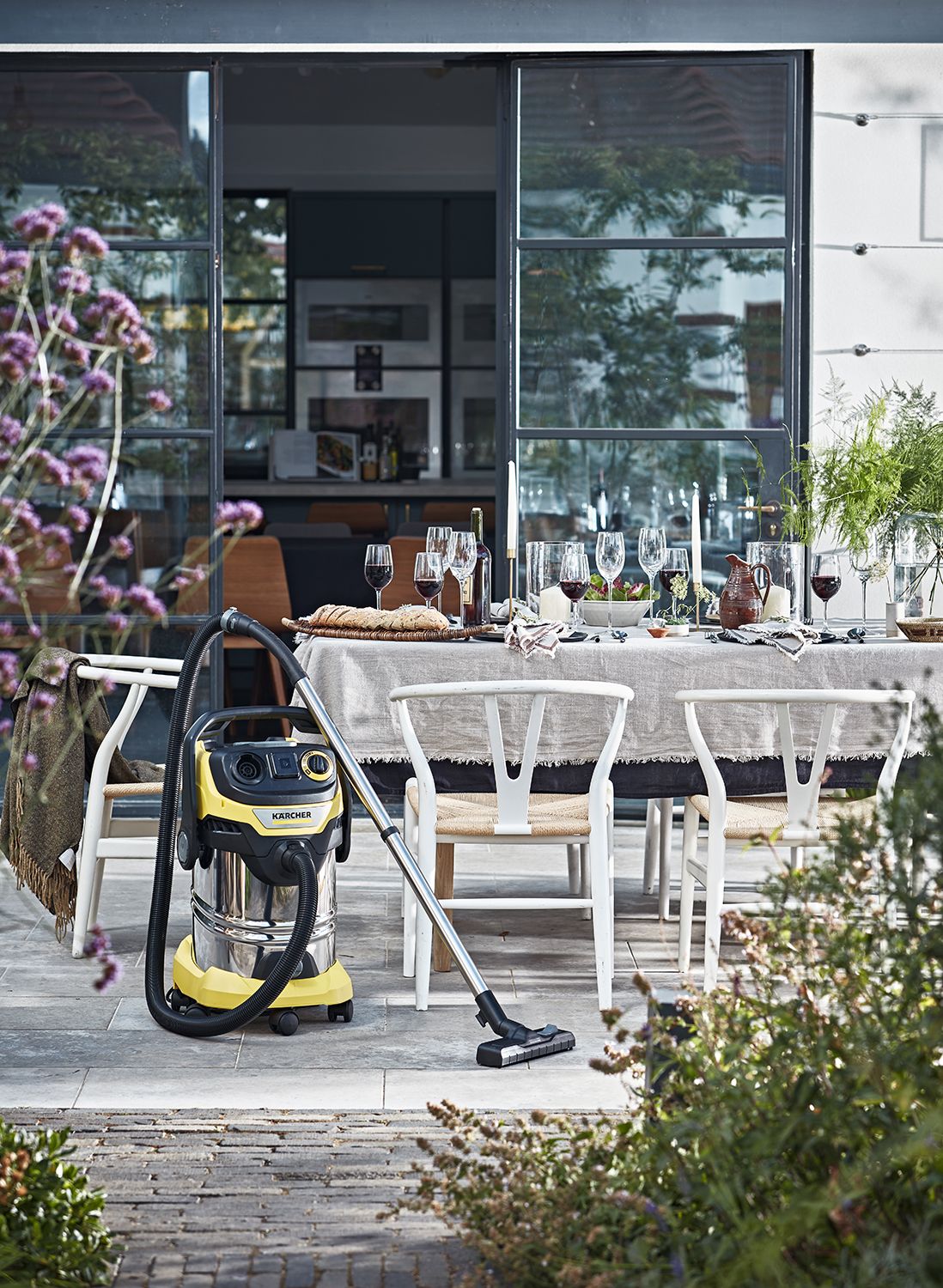 Next turn your attention to cleaning any patio furniture or items you're planning to use in the space, making them guest-ready. Dust, dirt, thick cobwebs and debris too tough for your indoor vac can be tackled easily by using the Kärcher WD and its handy attachments. 
If your patio area is home to any BBQs, pizza ovens, or cooking areas then it's a good idea to give the space around this equipment a clean too, getting them ready for entertaining and hosting in. 
Add stylish touches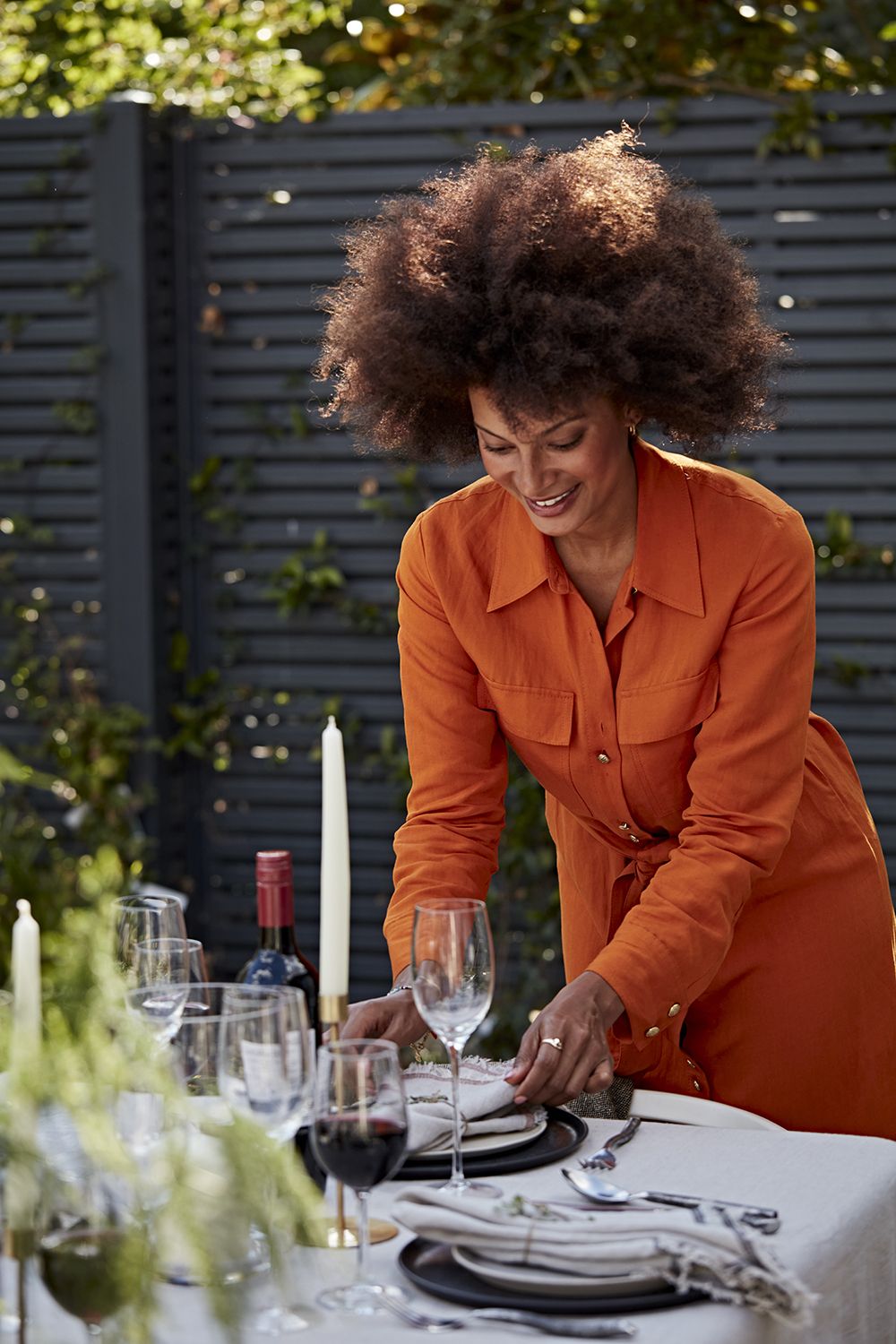 For some patio panache, don't forget to add some chic and stylish touches, such as a pretty tablecloth covering a tabletop, or cushion pads to increase the comfort levels of outdoor patio seating. 
Lastly, don't forget to add some illumination to the patio space. This can be fixed lighting options that are wired permanently to a wall, or portable lanterns, candles and twinkling tealights. 
Either way, a touch of illumination adds that extra sparkle and wow factor as the sun goes down and you want to keep the party going.